Description
น้ำหอมผู้หญิง Burberry London 30ml.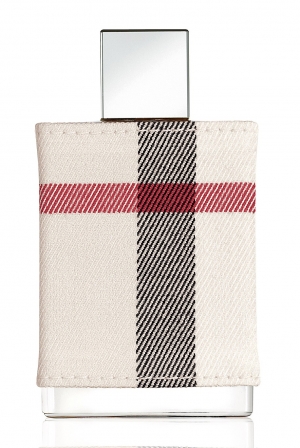 Year: 2006
Perfumer: Dominique Ropion
Jean-Marc Chaillan

ประกายความสดชื่นจากดอก Clementine และดอก Honeysuckle เปิดเผย ความเป็นผู้หญิง มาดมั่น ทันสมัย น้ำหอมแสนอบอุ่น สไตล์ผู้ดีอังกฤษ กลิ่นหอมหวานซึ้งนึกถึงวันสบายในกรุงลอนดอน สาวน้อยแสนหวาน สง่างาม แบบ Rachel Weisz เปิดด้วยกลิ่นไฮโซมีสไตล์แบบกุหลาบอังกฤษ พอกลิ่นเบสจะหอมหวาน กระจายตัวดีและติดทนมากๆ หลายคนๆ คอนเฟิร์มว่าให้อารมณ์คุณหนู สาวน้อยดูดีมีชาติตระกูลขึ้นอีกหลายแต้ม
This fragrance is indispensible while visiting the city of London if one wants to feel the pulse of this old and contemporary city.
This is a classic floral scent with jasmine in its heart. It opens up with rose and honeysuckle harmonized with a fruity tangerine note. White floral hear note includes jasmine, Tiare Flower and Soft Peony. It leaves a velvety trail of wood and musk. Burberry London was created in 2006 by Dominique Ropion. It's advertising campaign features actress Rachel Weisz and actor Ioann Gruffud. London was created by Dominique Ropion and Jean-Marc Chaillan.